Estimated to ship within 2 business days after order confirmation.
AKASO Brave 7 LE Action Camera
Back to School Sale
End in
00
Days
00
:
00
:
00
Bundle
Brave 7 LE Standalone
149.99
$131.99
                        Standalone includes 1x Brave 7 LE
                      
We accept credit card and PayPal payments.
In the Box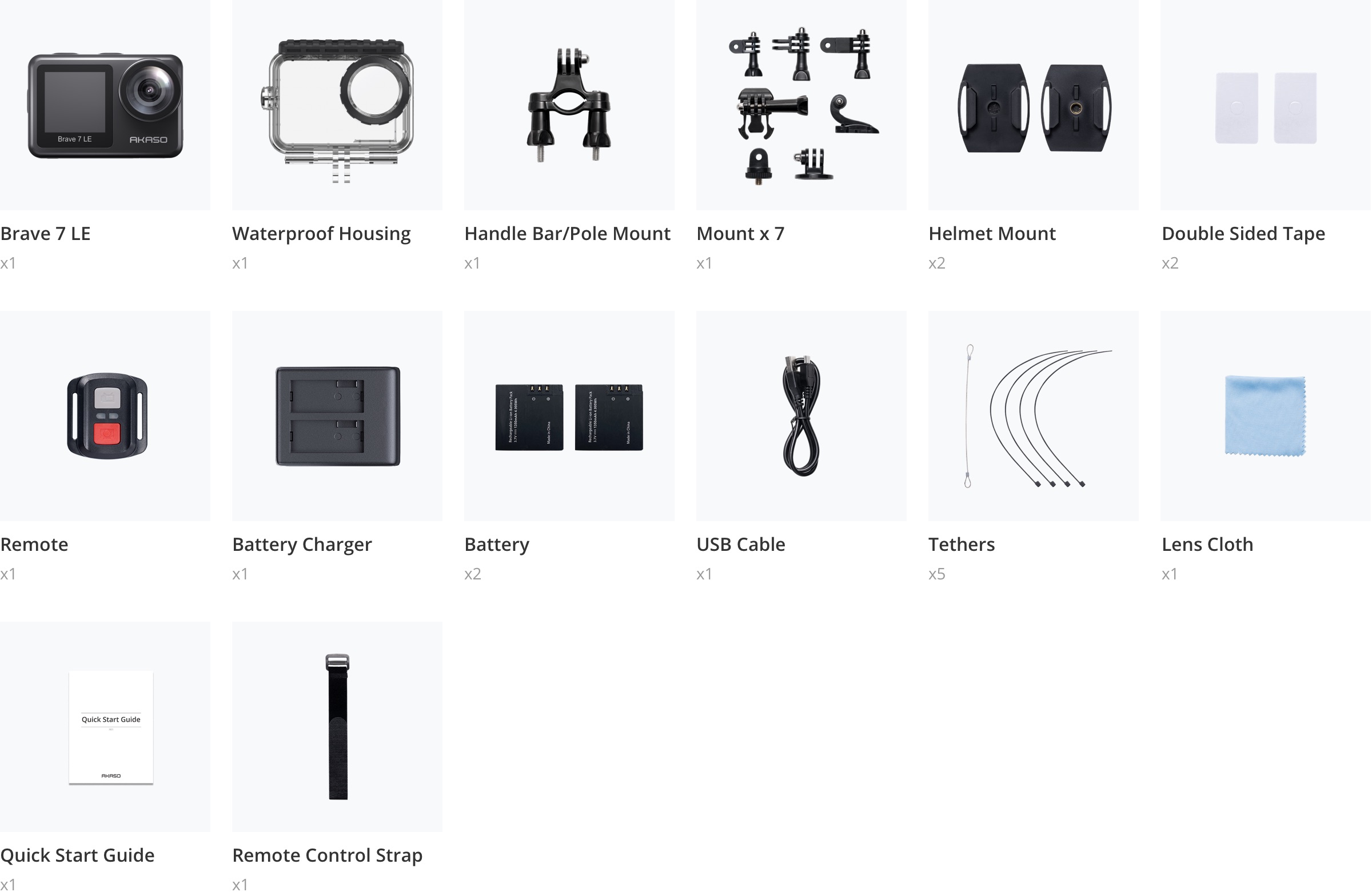 FAQ
Is there any instruction for the use of camera accessories?
Why is there no sound when I record underwater?
Will SD card come with camera purchase?
Why didn't my camera record anything?
Dose it support stereo mic?
Does this camera float or sink in water?
AKASO Brave 7 LE 4k30fps - can it be connected via usb to an external power source?
Does the action camera have an underwater/diving mode that filters red light like the Brave 4?
How deep can I use this camera?
Which App do you recommend for this Brave 7 LE action camera?