Estimated to ship within 2 business days after order confirmation.
AKASO V50 X
Bundle
                        Standalone includes 1x V50 X
                      
We accept credit card and PayPal payments.
Estimated dispatch within 3 business days.
Back to top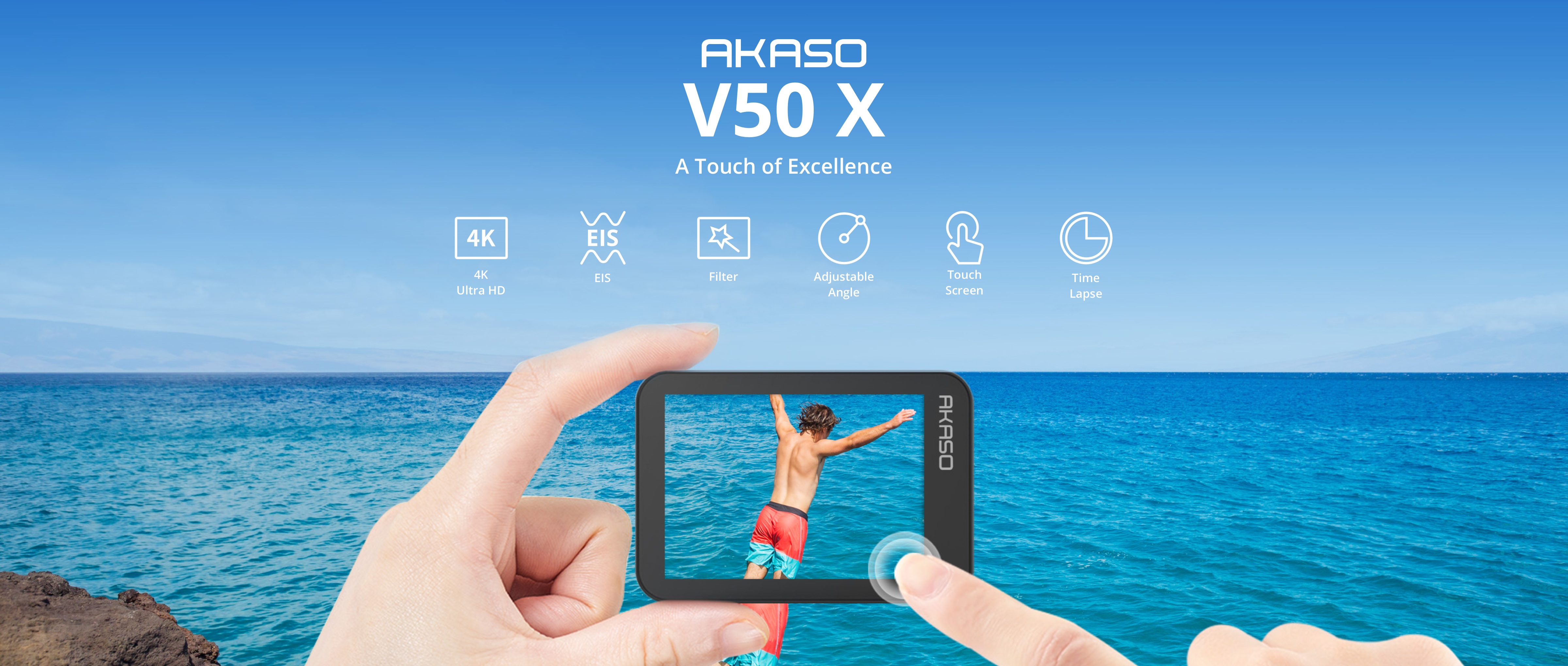 In the Box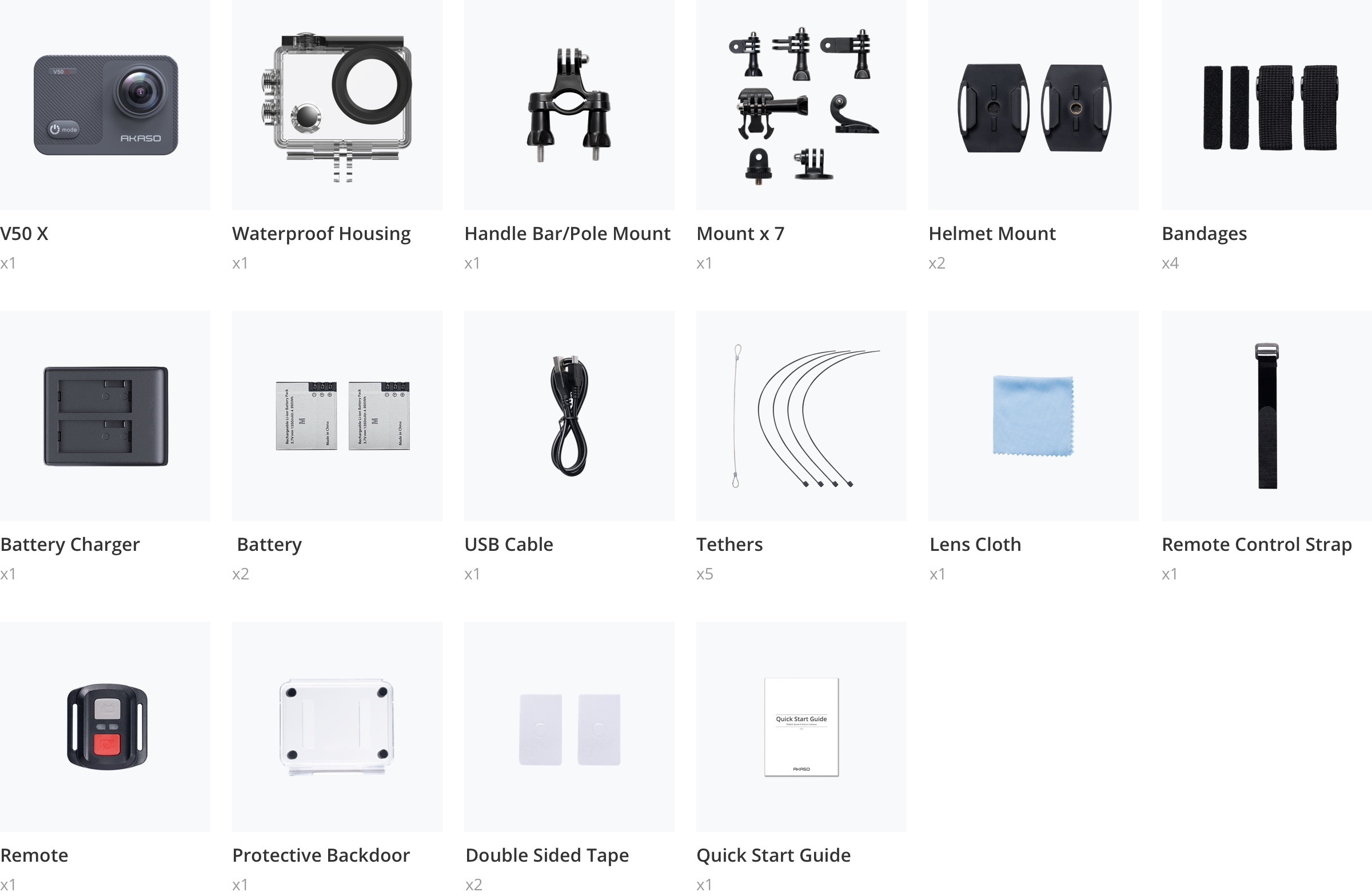 Compare Similar Products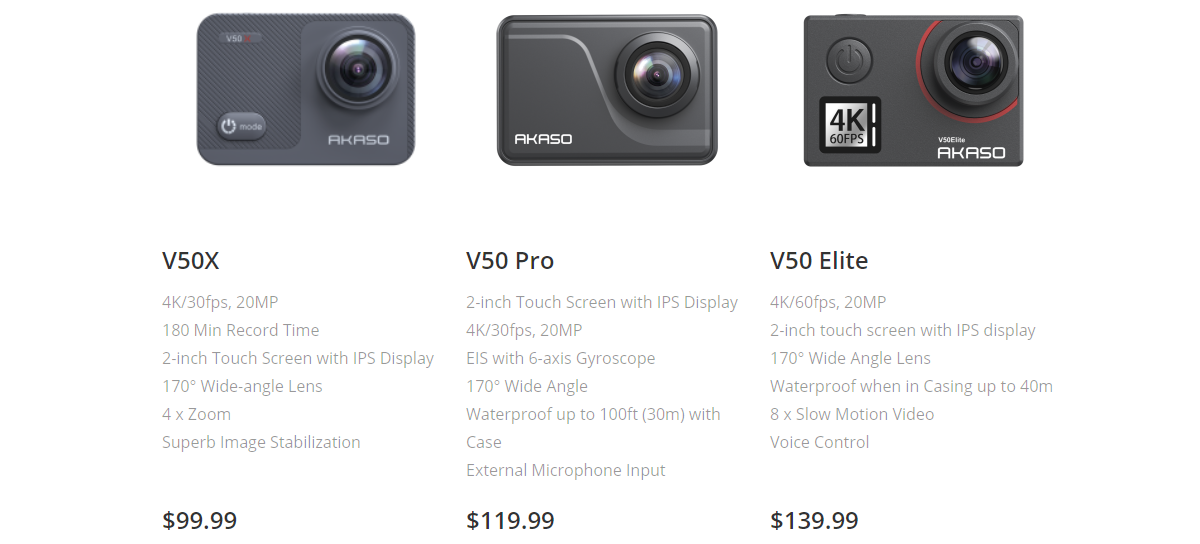 FAQ
Can you zoom with this action camera?
Does this action camera record in slow motion?
Does this action camera have a setting to delay a picture?
Can you take a picture when recording video?
Does this action camera come with a waterproof case?
Can you change the angle on this action camera like you can on the AKASO Brave 4?
Can this camera take an external microphone?
Does the action camera come with remote control?
What if my order exceeds the return period?
Can I use this camera in my van as a dash cam and will it withstand tropical high temperatures?
Can this camera be used similar to a dash cam by using a loop recording functionality?
Is this action camera compatible with GoPro accessories?