Estimated to ship within 2 business days after order confirmation.
AKASO V50 Elite
Bundle
V50 Elite Standalone
$139.99
                        Standalone includes 1x V50 Elite
                      
We accept credit card and PayPal payments.
Estimated dispatch within 3 business days.
Back to top
In the Box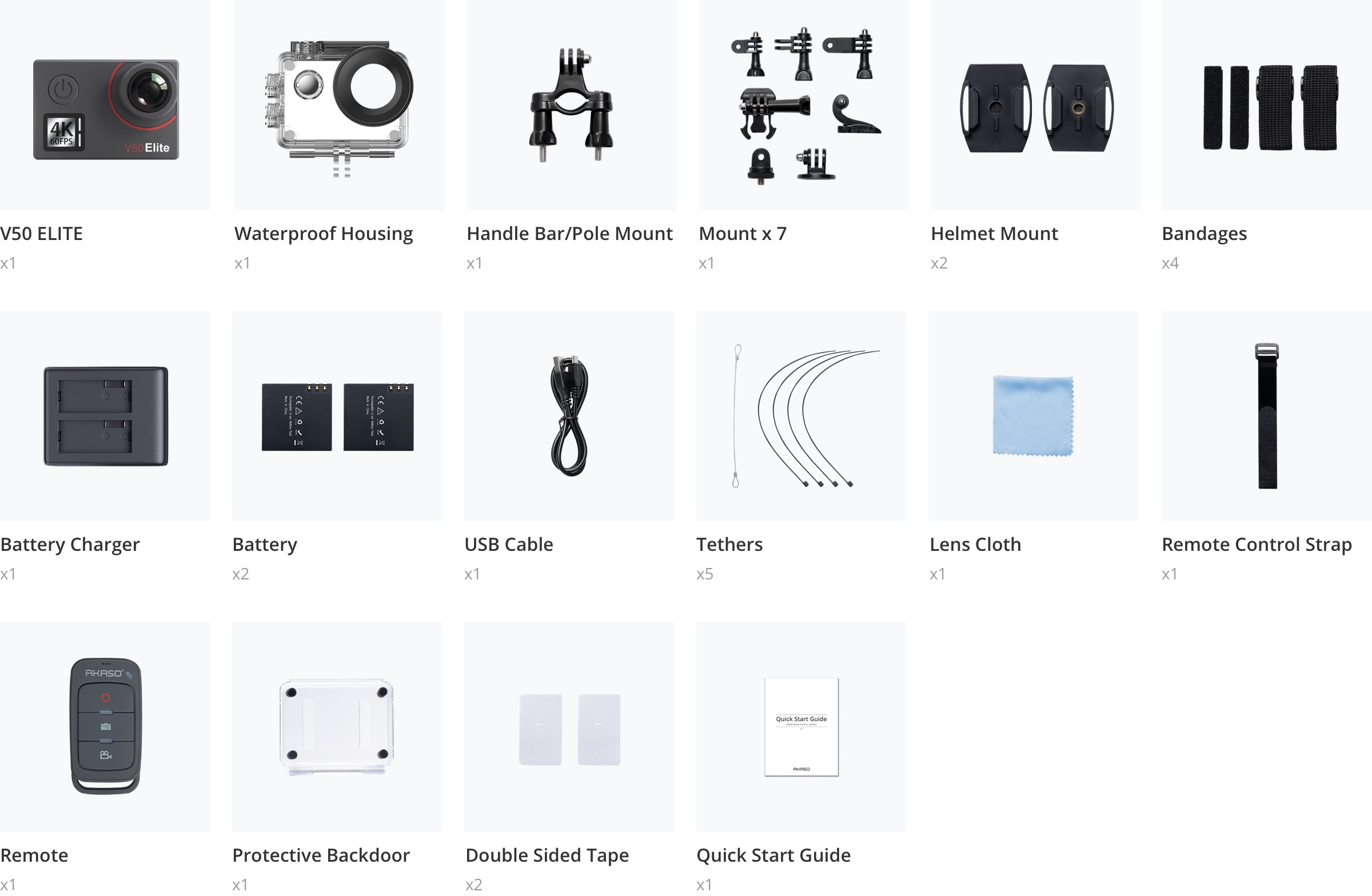 FAQ
How to adjust recording sound?
My PC can't recognize the camera.
Can I zoom when it's in the video mode?
Does the V50 Elite have a webcam mode?
The battery gets hot, why?
Is there a strap to put it on your head directly?
Is the action camera view angle lens adjustable?
What is the size of red filter do I need for the waterproof case?
Does it come with a battery charger?
What's the biggest SD card memory that will fit this action camera?