Estimated to ship within 2 business days after order confirmation.
AKASO V50 Pro
Bundle
V50 Pro Standalone
$119.99
                        Standalone includes 1x V50 Pro
                      
We accept credit card and PayPal payments.
Estimated dispatch within 3 business days.
Back to top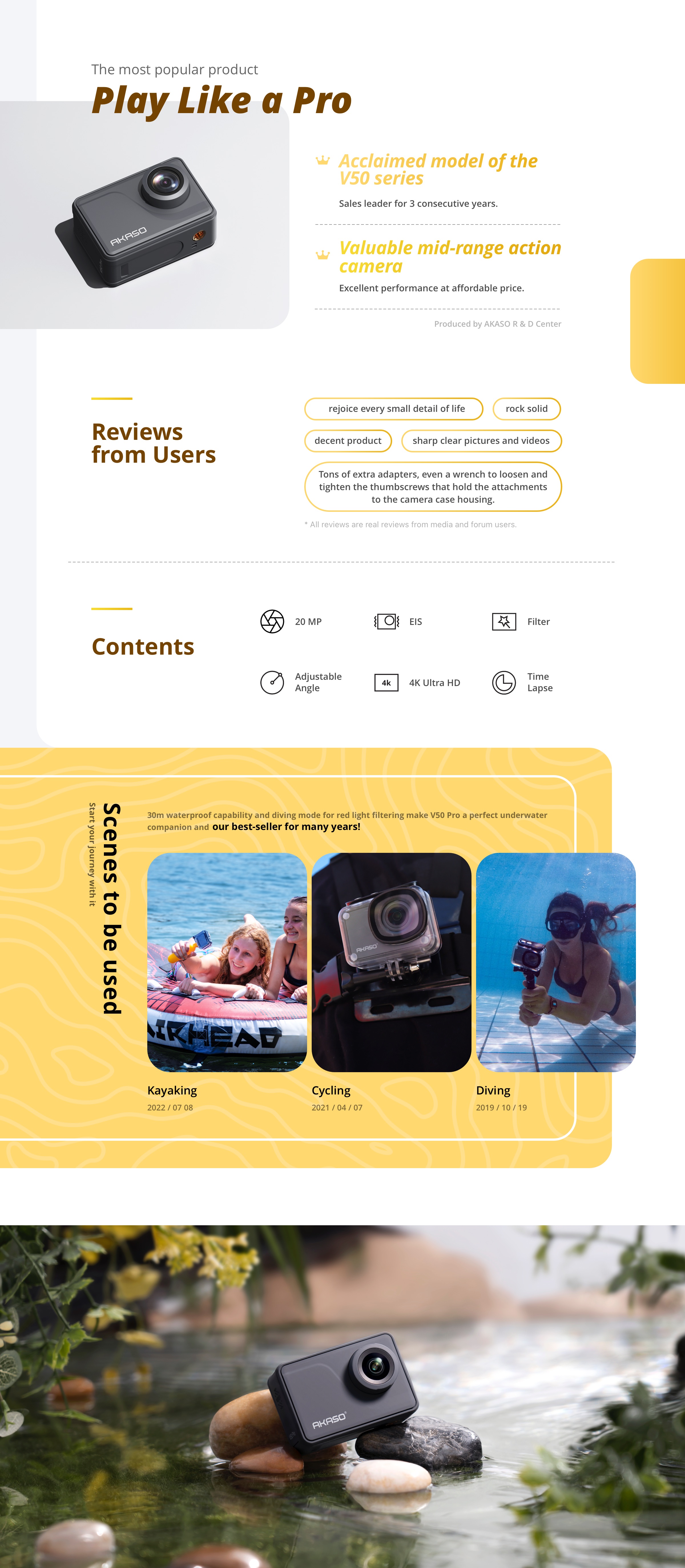 In the Box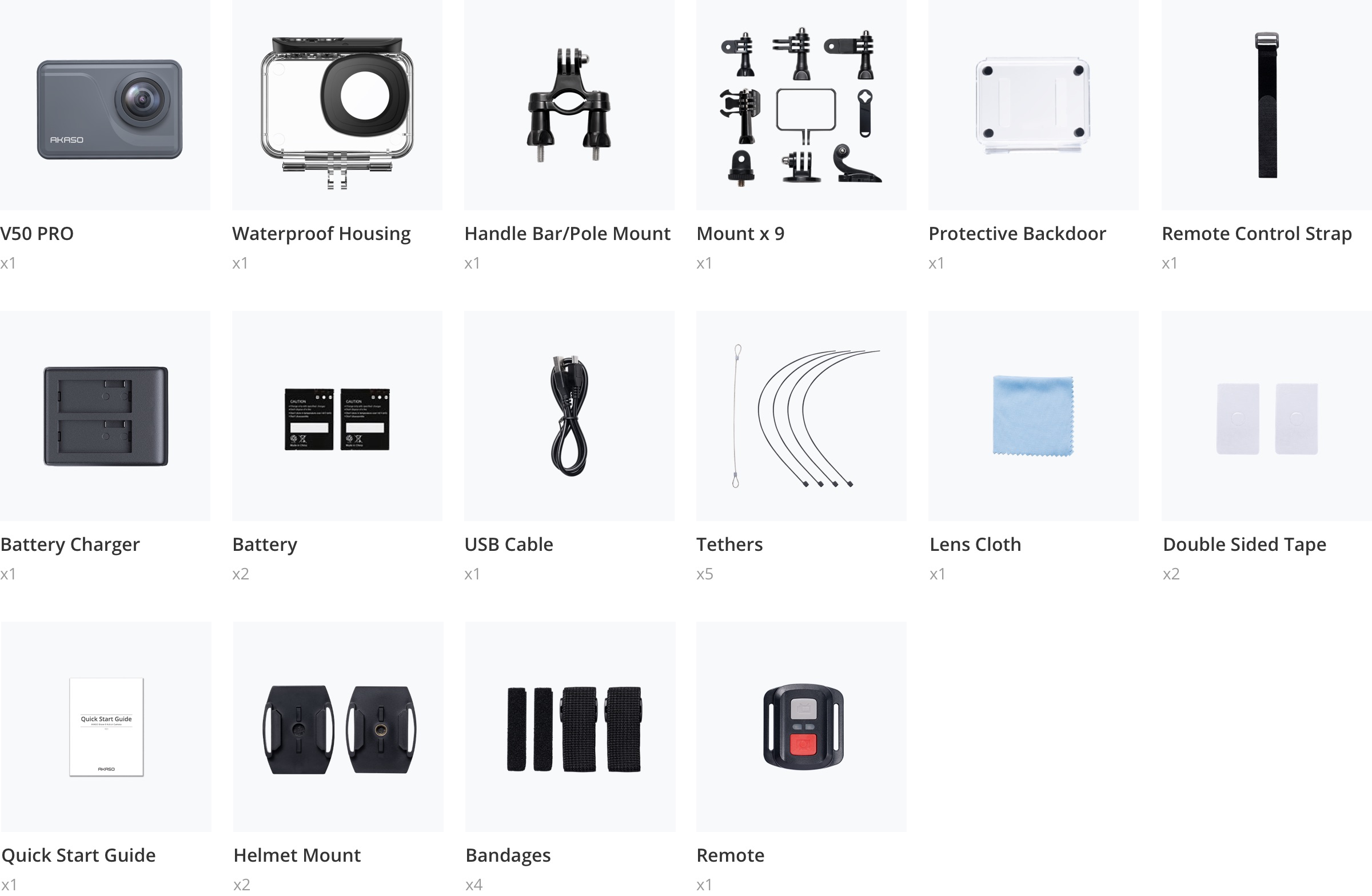 Compare Similar Products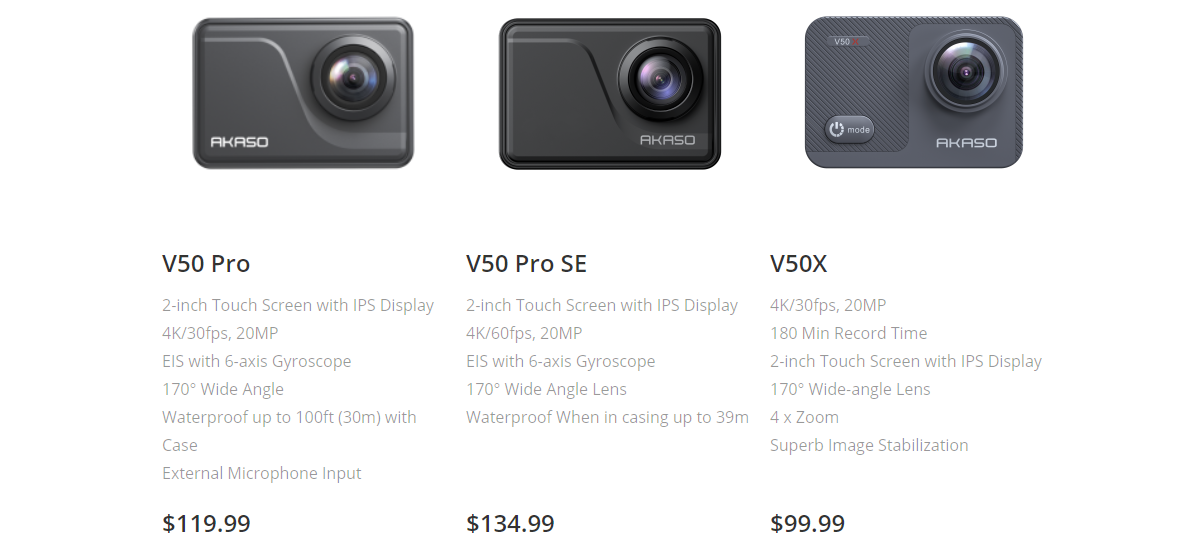 FAQ
How to fix low speed card?
What's the type of the remote batteries?
Where can I check the version number?
How to reset my action camera?
Does it support external mic?
Does it have left and right channels?
My PC can't recognize the action camera when I connect it to my PC.
Does it work in low light?
Can "Image Stabilization" work with "Slow Motion Movie" and "Distortion Calibration"?
Can I use a 128GB SD card with this camera?
How long is the battery life?