The Development course of AKASO action cameras and AKASO's current position in the Action Camera industry
Action cameras are nothing like the regular good old digital cameras you find photographers flashing around your parks and tourist centers. To a certain degree, you can use them by pointing and shooting pictures and videos of whatever comes into focus. You can almost say that AKASO action cameras do not differ significantly from any other video camera.
But mark this, action cameras are unmatched in how they bring your photos and videos to life. Another thing that makes action cameras distinct is their form. When they say good things come in small packages, they probably think of action cameras. They are lightweight, small, and portable. Their sizes make them quite easy for shooting live-action videos live in HD.
What's more, it doesn't matter at what speed you are moving or how difficult the terrain in your location is. The key is in the materials that make up the camera's body. They are durable and can easily withstand hard knocks, jolts, and bumps.
You can count on them to record exceptional moments while undergoing high adrenaline activities such as skydiving, rock climbing, cycling, skateboarding, and surfing.
An action camera brand AKASO emerged accordingly and made its name through continuous improvements and upgrades. AKASO action cameras are duly designed with a mounting system that can attach them strongly to your surfboards, bikes, or even your helmet--- virtually, anything with a good grip.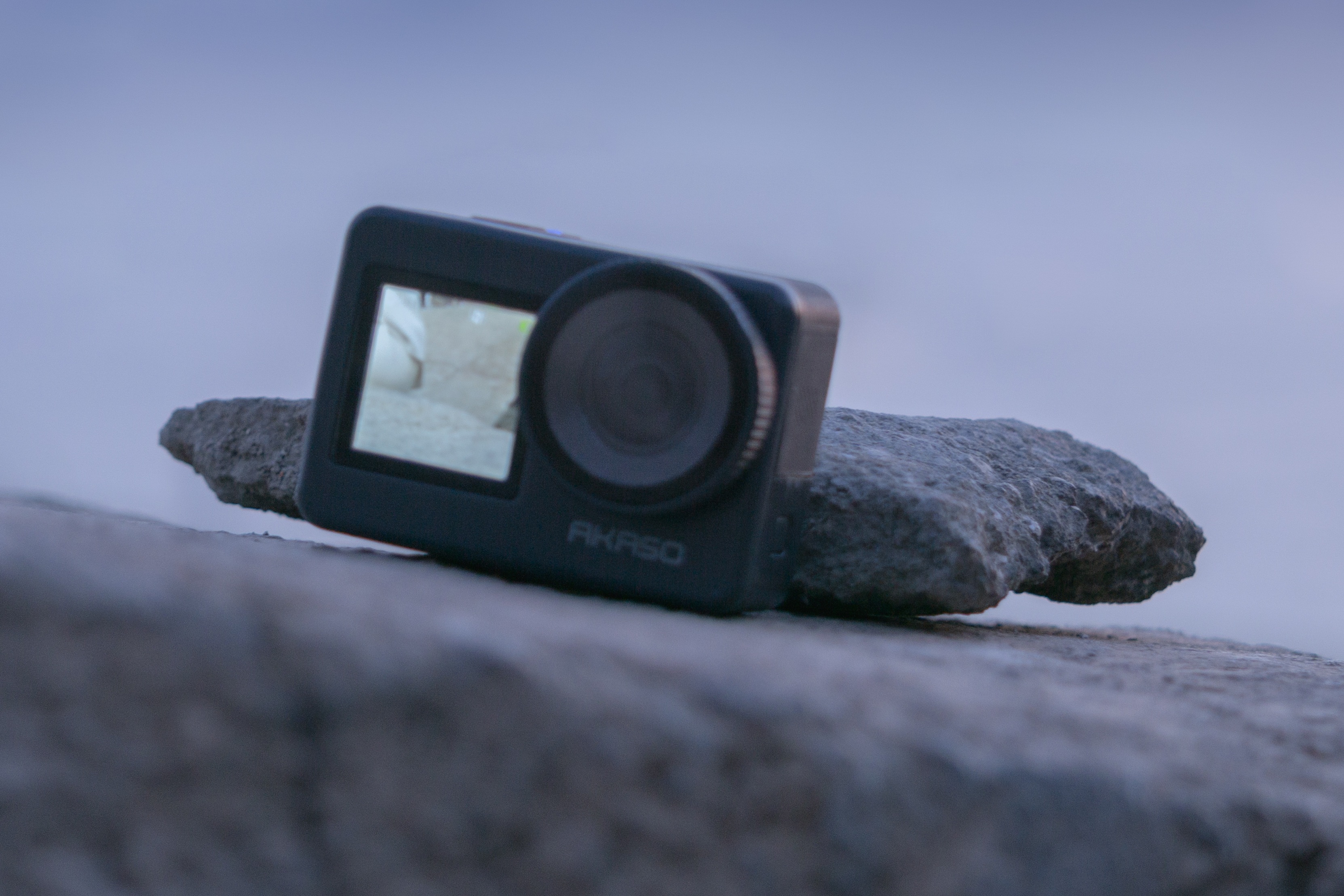 AKASO Cameras: Not your regular fragile camera
Regular cams can be exceptionally rigid and heavy while also being fragile at the same time. Imagine attaching a normal camera to the hinge of your bike, and it falls off and smashes against the rocks. You won't just lose your recordings, but it will require quite the expense to get them back in good condition, and it may never even work again.

Also, unlike normal cams, AKASO action cameras are waterproof. Hence, you can understand why you can use it while attached to surfboards. They will record your action videos in stunning HD or 4k quality as you get to relive your adventures.
A standard AKASO camera can capture explicit videos in HD or 4K with variance in the aspect ratios. For instance, the Brave 8 can capture videos in 4K, 2.7K, 1080P. Playing back these videos on AKASO GO APP even allows you to get a better video quality! And all AKASO's prevailing action cameras can be controlled remotely, which make it much more convenient for users to experience.
AKASO action cameras have been upgraded severally to include updates of certain existing features and models. AKASO's action cameras have evolved from relatively low-end EK7000 series that are equipped with simple features only to middle-end V50 series and to high-end Brave 8 series with advanced features highly intriguing to users. AKASO action cameras increasingly grant a more-livelier appearance to your captures regardless of the time of the day and the prevailing weather conditions.
We must say that one of the biggest improvements thus far is the transition of our products from non-touchscreen to touchscreen models. What a way to be more user-friendly! You can get things done faster and much easier with a swipe or a simple tap here and there even when you are in motion. We are not lagging behind in making the use of our premium action cameras get ahead of your competition by adopting touch screen tech that can withstand the rough terrains without as much as a scratch. As you can learn about AKASO action cams on Amazon or its official website, AKASO was not content with its inchoate EK7000 series without a touchscreen, instead it has gradually developed action cameras with a touchscreen, such as the V50 and Brave series (except for the Brave 4). You can also expect the roll out of an entirely new set of AKASO action cameras to go with the times as technology advances.
It makes more sense for their inherent application use in sports and on tours of well-preserved archaeological sites. Giving us a good view of memories shared by tourists and travelers from different parts of the world. Taking the newest Brave 8 action cam version 2.3 into consideration, the new model requires U3 standard memory cards and it can support memory stick with a capacity of about 512GB.
All AKASO action cameras are produced with common features including electronic image stabilization, timed photos, loop record, time-lapse, and continuous shooting, however, AKASO has been committed to producing action cameras with more advanced features. A case study being the Brave 8, AKASO's newest model with the best resolution and longest battery capacity. Unique features were made available in the action camera, such as GPS, live steaming and the live. Besides, the Brave 8 can also be controlled by human voices except the remote and APP like other AKASO action cameras do. A microphone that cancels noises was also designed for the Brave 8 only. All these not only make it stand out other AKASO action cameras, but only make AKASO more well-known and more an attractive brand to users.
AKASO's position in the Camera industry
AKASO has risen in stock over the years as action cameras have become more recognized as more flexible alternatives to rather expensive yet fragile cameras. AKASO's line of products has beaten most of its competitors in the action camera industry, handing down with its efficiency and durability. It has also proven itself to be a viable alternative to regular cameras.
Choosing a camera is not an easy task due to the several factors that must be considered before investing in a camera. It is a common saying that the more you are willing to invest in your camera, the better the value you get out of it. AKASO action cams are relatively low-budget options that you can look to today, and that can still offer you the HD quality, data transmission via WiFi or HDMI, and 4K video quality and with the introduction of the touch screen feature, you'll find so much more you are capable of doing with AKASO action cameras than you can without it.
Conclusion
AKASO's products are highly competitive with other established action camera companies, but they stand out in their affordability as well as video and image quality. You can easily obtain an AKASO camera for less than $100. Check out the best AKASO cameras and choose the settings that best suit your lifestyle.
Sign up for exclusive offers, teaching guide, events and more.