Continued from the previous article: How to Choose an Action Camera for Camping (Section Ⅰ)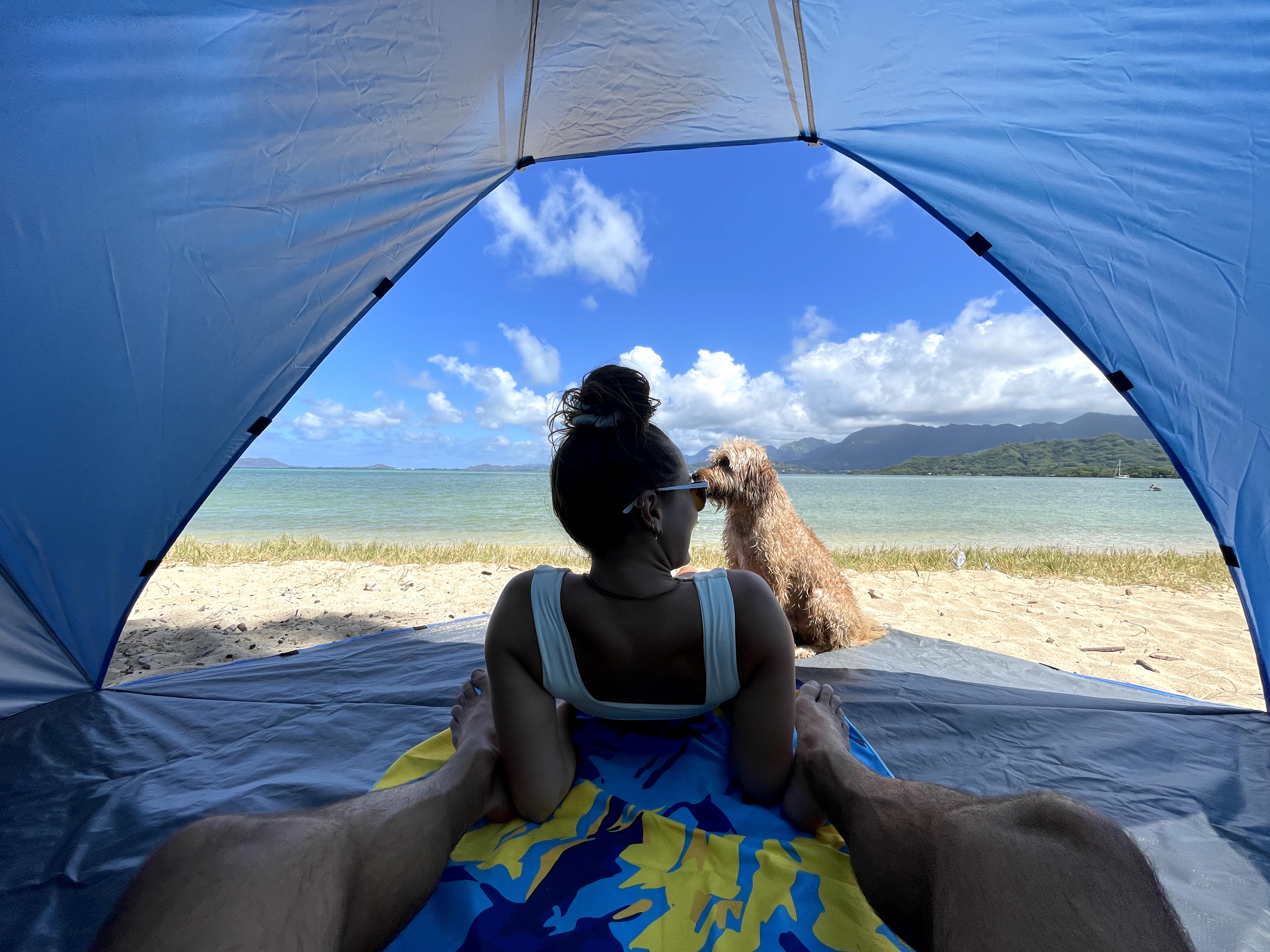 How To Choose The Best Action Cameras for Camping? Durable, Compact, User-Friendly and Portable.
Indeed, the market is packed with many action cameras and trying to pin down just that one you want might always work out that well. At least, not with the number of products or even dealers trying to get your attention at the same time. Now, here is the million-dollar question, how do you narrow it down?
· The Weight or Size Of The Camera
You will agree that even when an important fact to consider when packing for a camp is to keep things as light as possible; most action cameras are already typically so portable. It would help to look out for action cameras whose accessories aren't so bulky too. You don't want an extra load tagging along when camping.
· The Sensor
It's important to note that any action camera you want to opt for needs the right sensor and sensor size. You don't want to mess that part up because, frankly, it's the most vital part of a camera. This part helps with the type of pictures taken and their storage.
Generally, camera sensors are of different sizes. While we have the small ones found in most smartphones and compact cameras, we also have larger sensor sizes like those found in bigger cameras like DSLR cameras. For a good operation, you would prefer a camera having a larger sensor size because a smaller one can affect the camera's performance, especially in a low-light situation.
This is why most phones' cameras take quite "not so pleasing" pictures in the dark. You need your action camera to have a type of sensor that can take fairly good pictures even in low light. And this is so important because generally when taking action photographs, the shutter spread is always high and allows just a little light in.
A good action camera that you can count on for great sensors is the AKASO Brave 8. It is a newer model to the Brave 7, and it's especially good for video modes as it gives a rather impressive 4K Time Laps and slow-motion effect.
· Check Out The Video Modes Effects Next
It's in the time, after all. Why get an action camera when the action recording options are crap? You want it recorded right, whether it's still pictures or videos you are going for. Action cameras generally tend to have different ways of going about their shooting; hence, you need to understand what you want before opting for any.
Some action cameras might be able to shoot high-speed bursts, while some might not. Others might also be good with slow-motion effects, while a few others might not be able to take such high frames but would do better with time lapses. Hence, think about these and take your pick.
Now, for a rather bumpy camping adventure, an action camera you might want to opt for is the V50 PRO AKASO. While there are other good options for a smooth record, even during a skiing adventure, V50 PRO helps reduce blurs and helps with image stabilization. Another good option for great slow-motion and high-speed burst shots is the AKASO Brave 8.
• You Need a Waterproof Camera?
Yes, it would help if you had a camera that could get you going even underwater. What's camping without a bit of diving? And if you will prefer to stay clear of the deep blue, the choice is yours. But you should know that action cameras are excellently waterproof and can take you so deep underwater, ranging from a meter to over 30 meters.
Action cameras can be quite sturdy, which is why they are an excellent choice for outdoor events. The action camera will forgivably withstand what you can't put your normal camera through. Examples of action cameras with these features are GoPro, AKASO Brave 7 (weatherproof), V50 PRO, and others.
• What Accessories Are Available?
Another thing you might want to check out when getting your action camera is what comes with it. Although fairly enough, more accessories might mean more money, considering your choices is always worth it.
Is the action camera with a waterproof case? Does it have a mounting system you can fasten the camera to when skiing, surfboarding or even biking? Having an accessory set containing extra batteries, selfie sticks, and even chip cards often comes in handy too.
• Battery Life Is Vital
Most action cameras have few batteries, mainly because their build makes them out as small thingies.
Commonly, the battery life of action cameras tends to get shortened quite easily, especially when shooting high-quality videos. Hence, you might need to get one that lasts a while, or better still, buy extra batteries with you.
Conclusion
Most cameras already come with the needed features to take great pictures and videos. When picking a camping camera, what makes the difference is how well it fits into the great outdoors. Compatibility, durability, and battery life alongside excellent angle positioning are significant advantages on a camping trip, making these three your top choices when going camping.
Sign up for exclusive offers, teaching guide, events and more.