Action cameras have always been the go to choice when it comes to recording dynamic and fast paced events. With its usual small, compact and rugged design, it is able to withstand extreme conditions and large amounts of punishments, making it perfect for sport enthusiasts and athletes who want to record their intense sporting moments. However, capturing the right angle while avoiding injuries and focusing on the sport can be one of the most demanding things to do. This is when an action camera body mount comes in. Now some may ask what is an action camera body mount and what are the best ways to mount an action camera onto your body. These are some of the questions that we will be discussing in this article.
What is an action camera action camera body mount?
An action camera body mount is a mount or a strap that allows you to attach an action camera onto your body without the need of holding it, freeing up your hands to fully focus on the action. There are multiple different types of body mounts and straps that allow you to mount the camera on different parts on your body. Further throughout this article we will be looking at some of the best ways to use a body mount action camera and where to mount it for different sports.
When Do You Use an Action Camera Body Mount?
While body mount action cameras are designed or intended to be used during sports, there is no restrictions as to when you use an action camera on a body mount. However, an action camera body mount does free up your hands which allows for you to focus on the activity and scenes in front of you while the camera captures what you see. Whether it is for biking, skiing, diving, mountain climbing, or just hiking and action camera mounted to your body is the perfect choice for filming.
What are the Best Methods to Mount an Action Camera?
There are multiple types of different mounts and ways you can attach an action camera onto your body or equipment. Each of these methods come with their own pros and cons. Lets take a look at these different methods below.
Helmet Mount: Helmet mounts are the grandfather of body mounts for action cameras. Since helmets are required for many different extreme sports, they naturally become the perfect place to mount your action camera since you don't need to have any extra gear to capture good POV footage. Since the action camera is mounted onto the top of your helmet, you don't need to worry if the camera will get in your way. You can focus in front of you while your camera has field of vision, capturing everything that you see. Whether it's riding a bike, extreme kayaking, sky diving or any sport that require a helmet, the helmet mount is the way to go.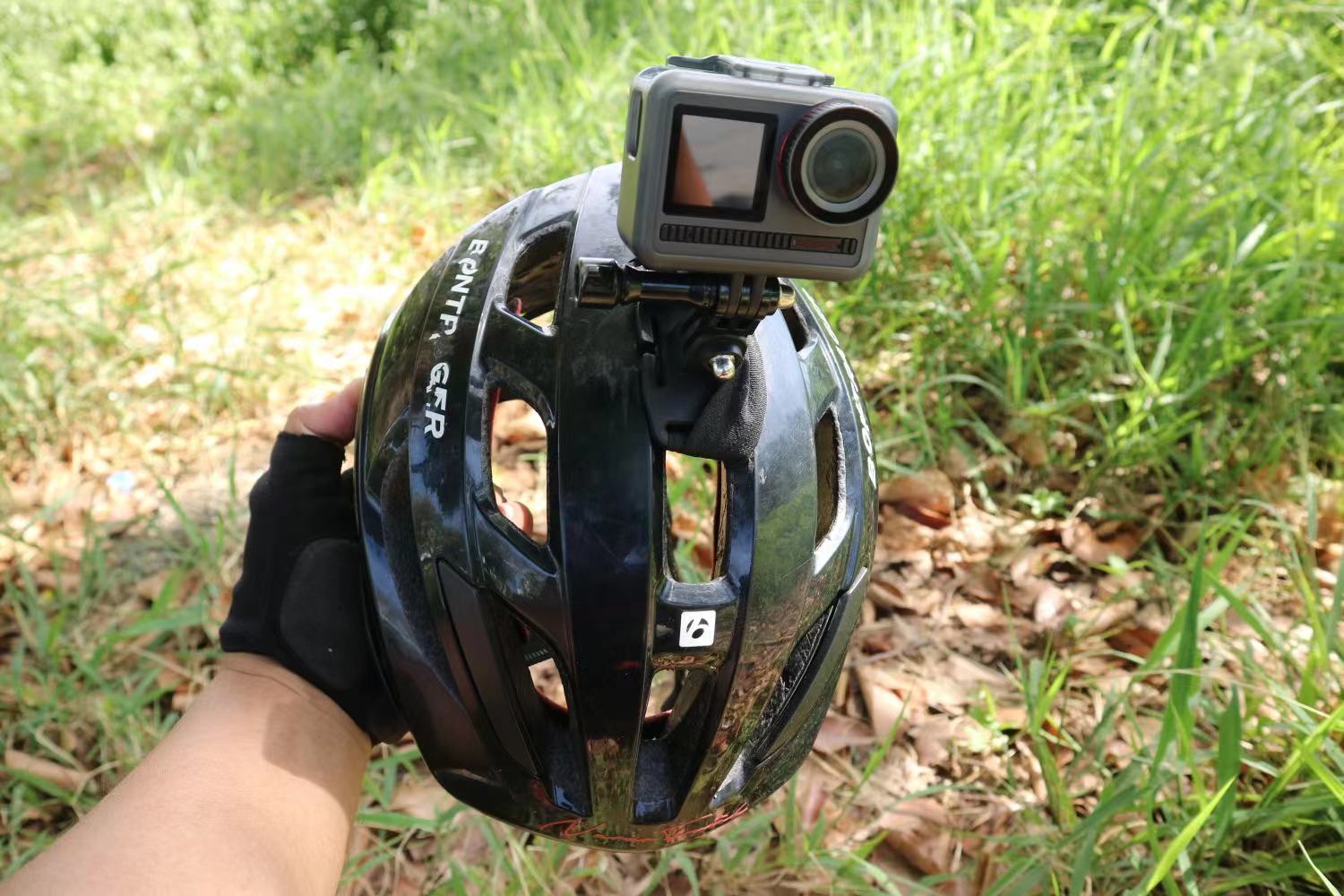 Chest Mount: Another action camera body mount that is used often is the chest mount. Compared to the Helmet mount, the chest mount is able to provide more stability since there is no extra camera shake as if it was on the head. Although, if the sport you are carrying out requires your hands to be in front of you, or if you are holding some gear then your footage will have some of its view obstructed. Sports such as rock climbing are best suited to with a chest mount as you wouldn't wear a helmet. That being said if you want stable footage and a great POV view, then the chest mount is perfect you.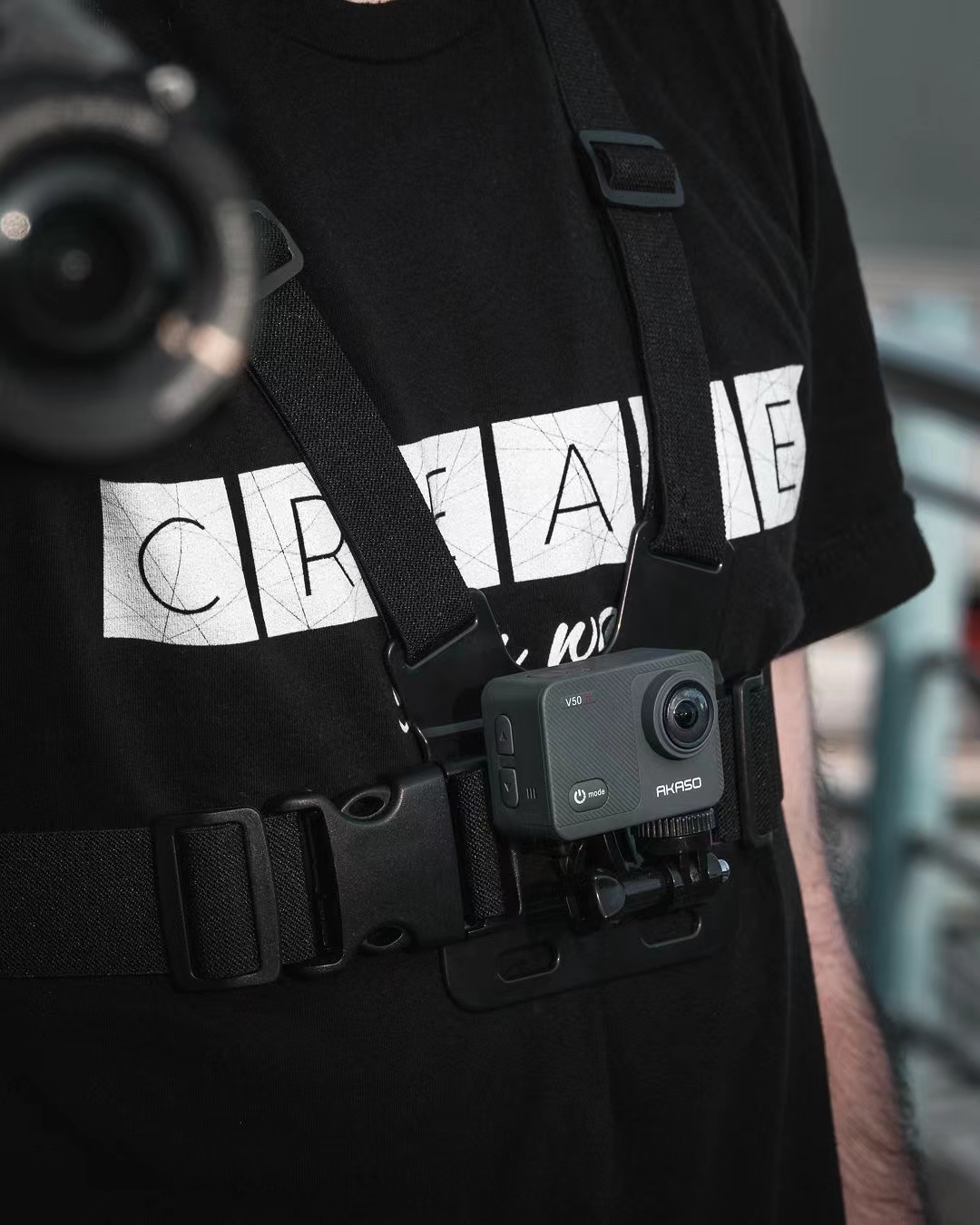 Shoulder Mount: The shoulder mount is designed similarly like the chest mount, where there is a harness strapped to your torso, but it fixes the issue where the chest mount may have some obstructed vision due to the position of the action camera. This makes it perfect for bikers, climbers and other extreme sport enthusiasts that want to find a middle ground between the chest and helmet mounts.
Clip Mount: All of the action camera body mounts have one con, and that is it needs to be attached to some part of your body. The clip mount fixes this, with its clip design you can attach it into any part of your body or backpack just by clipping it on. That being said this makes it not as suitable for sports with a lot of extreme and fast movements since it is not as tightly secure compared to the other mounts. If you don't want to feel very constricted, but you still want the privilege of filming what you see with your hands free, then a clip mount is perfect for you.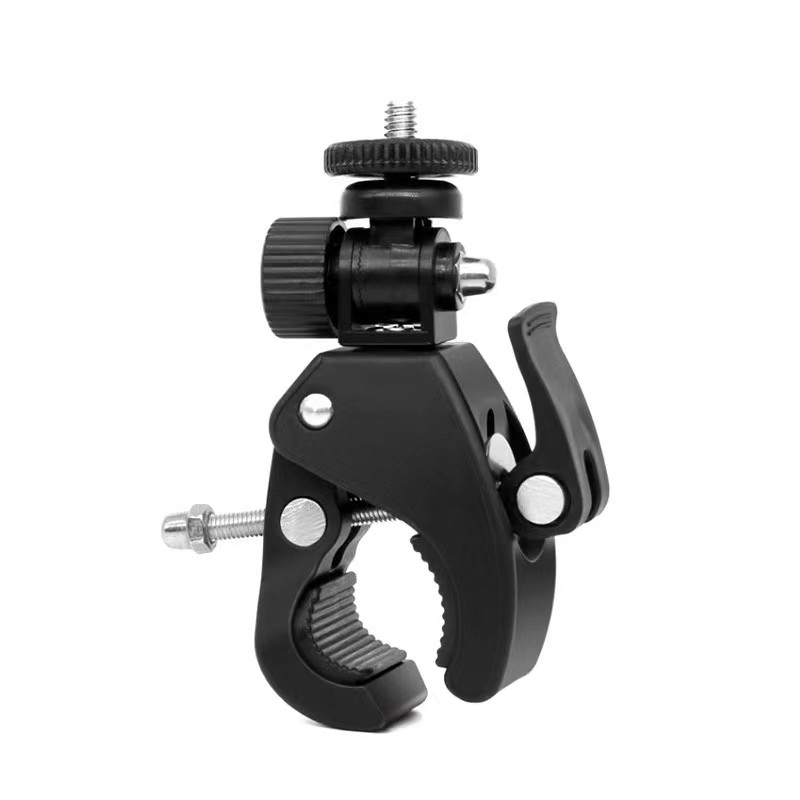 Introducing the AKASO Brave 8 Action Camera
Now that we have discussed and looked over multiple different action camera body mounts and how they can be attached to your body. Some may ask what is a good action camera on the market? With so many different choices out there, it can be hard to choose, some aren't reliable, while others are too expensive. Today we will be looking at one of the best action cameras out there, the AKASO Brave 8.
The AKASO Brave 8 features a powerful 1/2" CMOS image sensor and Quad Pixel technology teamed with a unique 9-layer array of glass lenses, which allows you to capture every special/stunning detail of your next adventure. With 4K 60 FPS video quality, 48MP images, 16x Slo-Mo, 8K Time Lapse, dual color screens and voice control. The Brave 8 can meet all your needs for capturing the clearest moments of your adrenaline filled adventures. It is waterproof, tough, and films smoothly only at the price of $279.99. The action camera comes with 14 different accessories, including some of the body mounts we mentioned above. If that is something that is a little out of your budget, then the Brave 7 is another great choice with slightly lower video quality at the price of $169.99.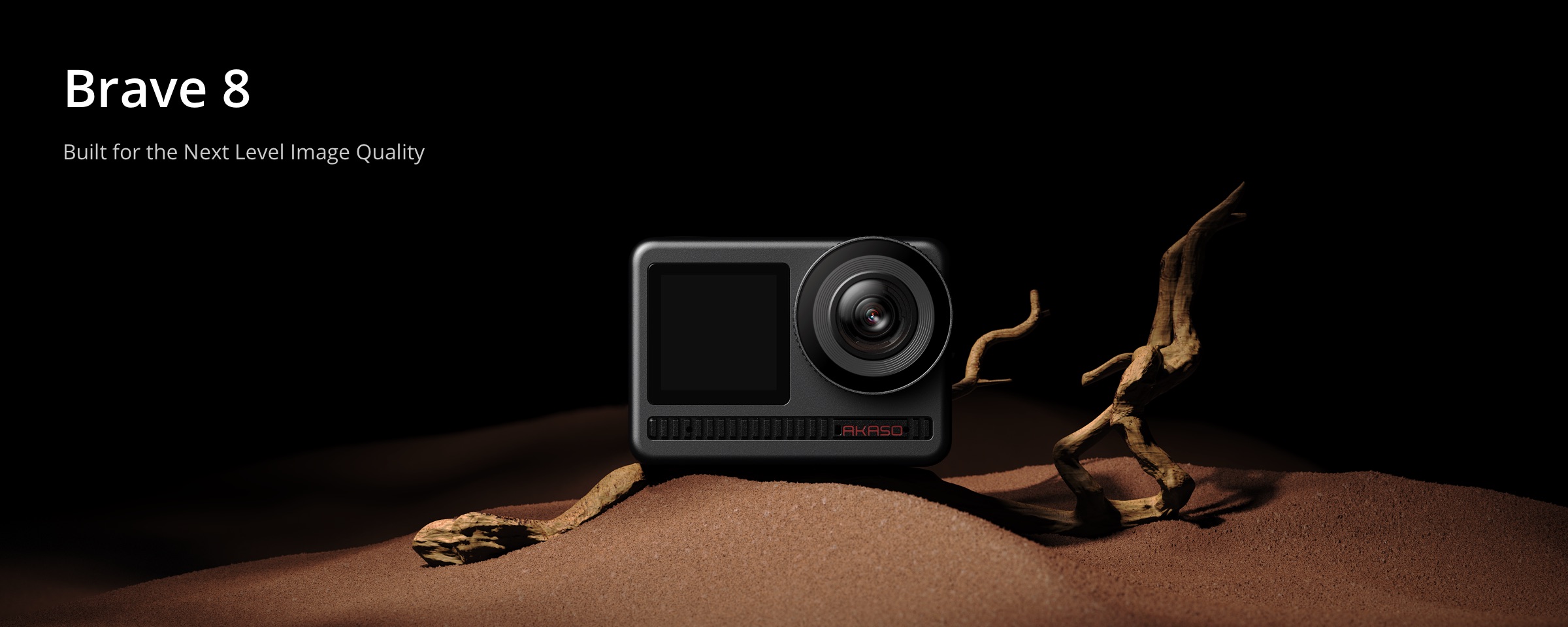 Conclusion
In this article we discussed and explored the best ways you can attach an action camera body mount onto your body in order to capture your adventures. There are multiple different types of mounts which fit on different parts of your body and come with their own pros and cons. Action Cameras are the best digital film capture devices out on the market to capture your sporting activities. Action camera body mounts on the other hand are essential for mounting the camera onto your body so that you can focus on the sport and capture good scenes at the same time. If you are interested in checking out AKASO's Brave 8 Action Camera, feel free to check the following link: https://www.akasotech.com/brave8. Thank you for reading!
Sign up for exclusive offers, teaching guide, events and more.